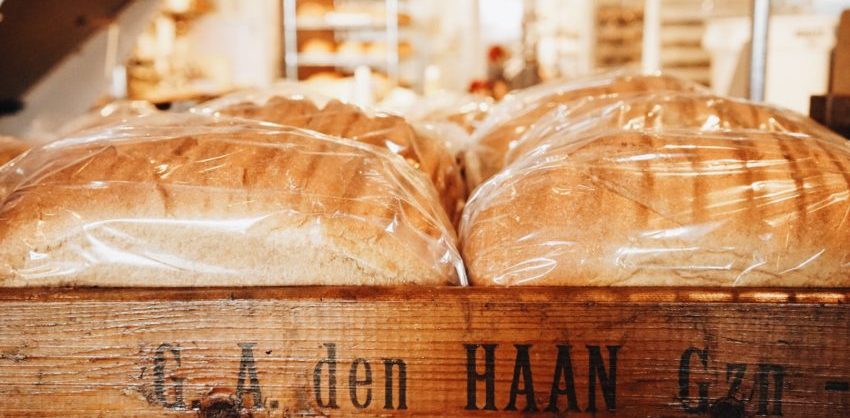 Planning the next office meeting but want to make sure everyone is properly fed? Looking for some Southlake catering that will offer freshness with what is brought to your door? Great Harvest Bread has options for any meal of the day, and we will work through any special requests with you to make sure your Southlake catering needs are met. Even if you want dessert included, we've got those catering options, too.
Catering Options
When deciding what to order a group of hungry people, you don't have to sacrifice quality for convenience. Great Harvest Bread offers catering options for breakfast, lunch, or dinner. If you'd like to include dessert in your order, that is available with catering, as well.
Breakfast
If the event is early or even if people want breakfast for lunch or dinner, Great Harvest Bread can make it happen. We offer breakfast boxes with a fresh-baked pastry and a morning beverage, both chosen off a list of preset options.
Lunch and Dinner
When having that midday office meeting, raising morale includes making sure people have full bellies. Otherwise, you may have to speak over the sounds of growling stomachs. Ordering boxed sandwiches for everyone in attendance will be sure to keep them full through to the end.
The boxed lunches come with one sandwich of your choice made with fresh-baked bread, chips, a pickle and a giant Great Harvest Cookie. Descriptions of sandwich options can be found on our website.
When having an after-work party, maybe a more grab-and-go method would be more convenient. If you'd prefer this method of feeding your group, feel free to try the sandwich samplers. This option offers the same cold sandwiches on fresh Great Harvest Honey Whole Wheat Bread and Honey White Bread. They come cut in in half for easy eating or whole or quartered, upon request.
Don't Forget Dessert
There are two options when deciding what to get for dessert:
The Great Big Goodie Box*
If you give an employee a sandwich, chances are they'll want some kind of sweet after.
Options available to get with the Great Big Goodie Box catering type are:
Assortment of Great Harvest Cookies
Bar Treats
Butter Bread
*This option is available along with sandwich purchases.
Tray of Treats
This is for those days when employees did a great job, and they deserve a little sweetness.
Depending on which tray you choose, the Tray of Treats offers a few things to brighten up their day:
Specialty Sliced Bread of the Day
Butter Bread
Muffins
Bar Treats
Cookies
Special Requests
If there is something that you do not see listed on the menu or something else specific to your order, please let us at Great Harvest Bread know when taking your order. We will try our best to make sure to meet the individual needs of each and every Southlake catering request. In addition, if you have such a special request, please call Great Harvest Bread, so we make sure to get your order just right.
Some Additional Details
All orders can either be picked up. However, if you would like to request delivery, that is an available option as well. When requesting delivery, please provide a 24-hour notice, so we can make sure to get your order to you at the time you need it. The order will be delivered as long as it is within a certain geographical area and the order minimum requirement is met.