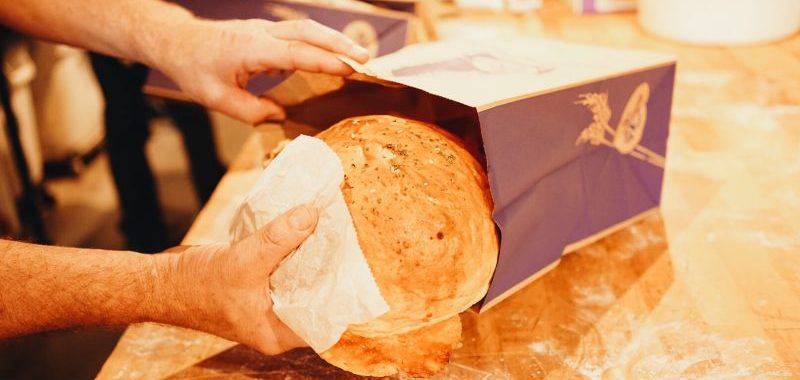 Handmade breads, muffins, scones, bars, cookies, craft coffee, beer and wine… there's quite a lot of reasons to visit Great Harvest's Southlake bakery. But it's not only our baked goods, coffee, and great lunch options that make us who we are. In fact, our bakery in Southlake is about so much more. We want to make it your new favorite place, a location where we can share an appreciation and passion for good eats and neighborhood atmosphere.
Why do People go to Bakeries?
We all have experienced the tastelessness of regular grocery store bread. But if you have ever tried bread that is baked from scratch, made from simple and high-quality ingredients, there's just no going back. The reason why people visit local bakeries that bake fresh every day is the taste of the eats as well as the care of staff. You get a quality experience that is just so rare these days.
Besides that, we go to bakeries because they are comfortable spaces where we can feel at ease. It's a place where you don't have to worry about the quality of your food or the quality of service. And that's just one less thing you will have on your mind. It makes sense to go to a place where you can breathe easy and truly enjoy your visit.
1. We're About Quality, Not Cutting Corners
At our Southlake bakery, quality is paramount. We will do everything possible and work as long as it takes to put quality eats on the table. Guaranteed. There's a reason why we choose to bring our wheat in from family-owned Montana farms and mill it on-site. Because we believe that fresh is worth it. And we know you think so too.
2. Our Southlake Bakery Brings Variety
Every great food item has its own associated drink. That's why there are great beverages available to complement our freshly baked bread and goodies. It's the little things that make a place personal and unique. And we offer craft coffee, beer, and wine from other quality places we have partnered with to make Great Harvest your multi-purpose destination. It's not just a bakery, it's home.
3. We Bring the Most Powerful Ingredient, Care
Nothing in the world can substitute for care when it comes to delivering the best baked goods around. From when the wheat is delivered from the farm to when the freshly-baked bread is on your plate, we pay attention to the details, using traditional methods to provide the absolute best flavor and texture. Because we care, we use only high-quality ingredients. Because we care, we take the time to handmake and bake the bread right. And because we care, we have crafted your Southlake bakery experience to be homely and unique.
We believe that all the best things come as a result of passion and community. Our Southlake bakery is a place you can participate in both. It doesn't matter whether it's your first time or one thousandth time, Great Harvest is a place you can call home.